HOUSE OF REFASHION
Circular Fashion
Place-based Interventions
This creative reuse project features new designs made of 100% recycled clothing. The goal is to raise awareness of the environmental and social issues related to the over-consumption of low quality clothing, to inspire more sustainable fashion choices, and to showcase traditional craft in a new dimension. House of reFashion demonstrates the possibility of a future zero-waste society and a circular economy in which nothing is disposed but rather everything is designed for re-use in new forms.
Greece has one of the lowest material-recycling rates in the EU, at 17%, it is significantly lower than the European average of 39%. Over the past 15 years, fast fashion has exponentially increased textile production. We now produce 100 billion items of new clothing every year. Garments are worn much less and discarded quicker than ever before. Clothing production has
more than doubled, in large part through fast fashion and exponential growth of low quality "disposable" fashion. This leads to the toxic pollution of our water ecology with fertilizers, dyes and microplastics, perpetuates the exploitation and hazardous conditions of many garment industry workers, and huge quantities of clothing waste. The unsustainable and damaging effects of the three trillion-dollar global textile industry compels us to rethink how we approach fashion.
Custom made designs are collaboratively designed and featured in fashion shows, public space interventions, actions and fashion shoots.
in 2019 we had a Fashion Intervention in Victoria Square, Athens Greece in collaboration with Victoria Square Project and at the Athens School of Fine Arts as a part of the Yellow Days festival. In 2020 a collaboration with Fridays for Future Greece, Extinction Rebellion Hellas and Skoros Freeshop resulted in a guerilla fashion show on the main shopping street in Athens.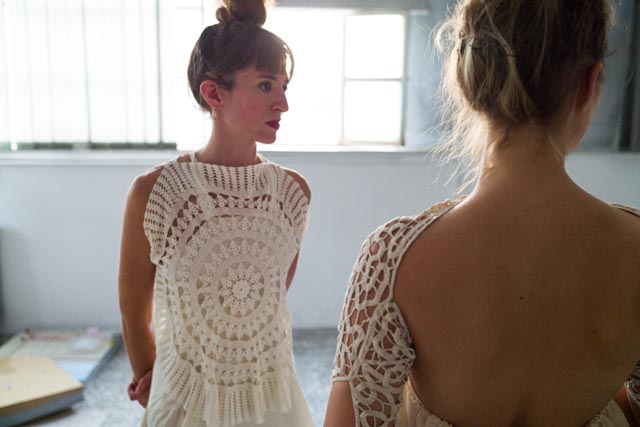 To make appointment or for more information contact us at house.of.refashion@gmail.com